Designs
Download over 150 playground designs with full DIY step-by-step instructions
Made from low-cost, recycled & easy to find materials like used car tires, timber, and sand
—
No specialized skills required
—
Customizable to your location and materials
—
Pictorial instructions allow anyone to use the guides, regardless of language
—
Designs to inspire creative, imaginative, active and social play
Balance Beam Tire Variation

Crazy Caterpillar Big Head

Sand and Water Table Extended

Maxi Tunnel with Tractor Circle

Swing Tractor Flat Maxi Hammock

Tha Wah Car Double Decker
Handbooks
Instructional guides covering every aspect of playground building you need to know:
Learn everything you need to build a playground wherever you are, using local tools, materials and skills
—
Understand the basics of international safety standards
—
Plot out your playground site plan with paper, scissors, and glue
—
Design a play space that is inclusive to children of all abilities
—
Equip teachers to support play in & out of the classroom
—
Create a low-cost "playground in a box" from everyday materials like cardboard, sticks and stones
Cut and Paste Playground Designer

Inclusive Design Manual

Loose Parts Manual

Play Builders Handbook

Safety Handbook

Teacher Training Manual

The Case For Play

Crowdfunding
With just a few clicks, create a personalized webpage for your project
—
Collect fee free* donations and advertise for volunteers
—
Update your supporters on your project as you go
—
Collaborate with others in your region to learn local tips and tricks
*Playground Ideas charges no fees but project donors can add an optional donations to support Playground Ideas.

3D Designer
In minutes, create a full 3D professional looking playground site plan
—
Add school buildings, trees and other features to match your space
—
Add images of your own design sketches and background photos to truly customise your design
—
Save, print or add your design to your playground project page.
Create an account to get designing >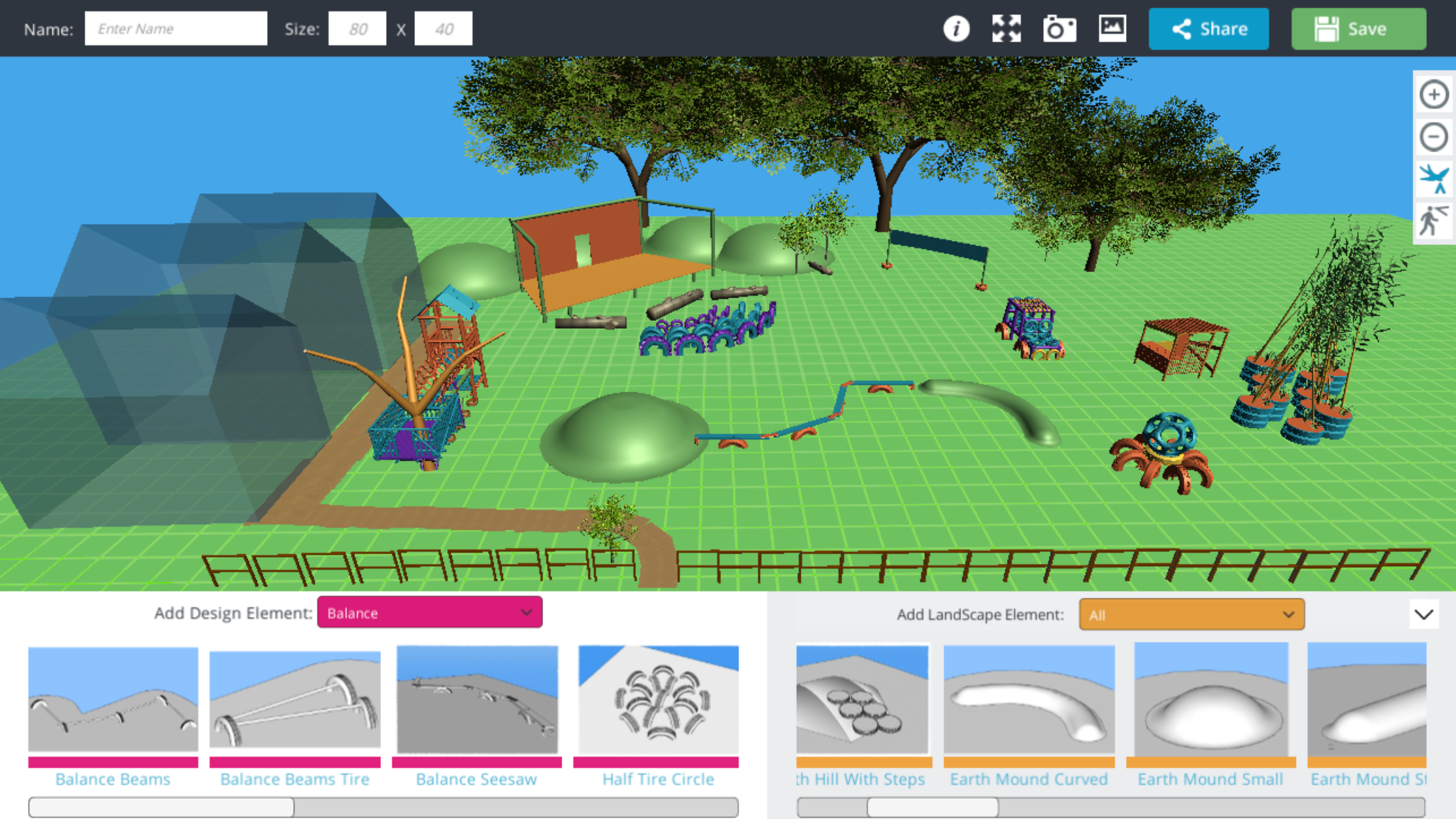 Ready to get started on your dream playground?

Got a big project in the works?
The Playground Ideas team can be contracted for custom design and on-site support. If you have a budget over USD $10,000 and are planning to build anywhere from 1-1000 playgrounds, drop us a line.

Already building playgrounds?
Let's collaborate! With our Global Play Alliance you can connect with a network of organisations creating play spaces for children.
Join the Global Play Alliance >