Creating an accurate, professional looking design plan can be a helpful tool in the playground building process. Playground designs enable you to show your ideas to the school or community for feedback before you build, or to present your plans to potential donors in an attractive format. You don't need to be a professional designer or purchase expensive software to create great looking plans. Check out these three free playground design plan tools: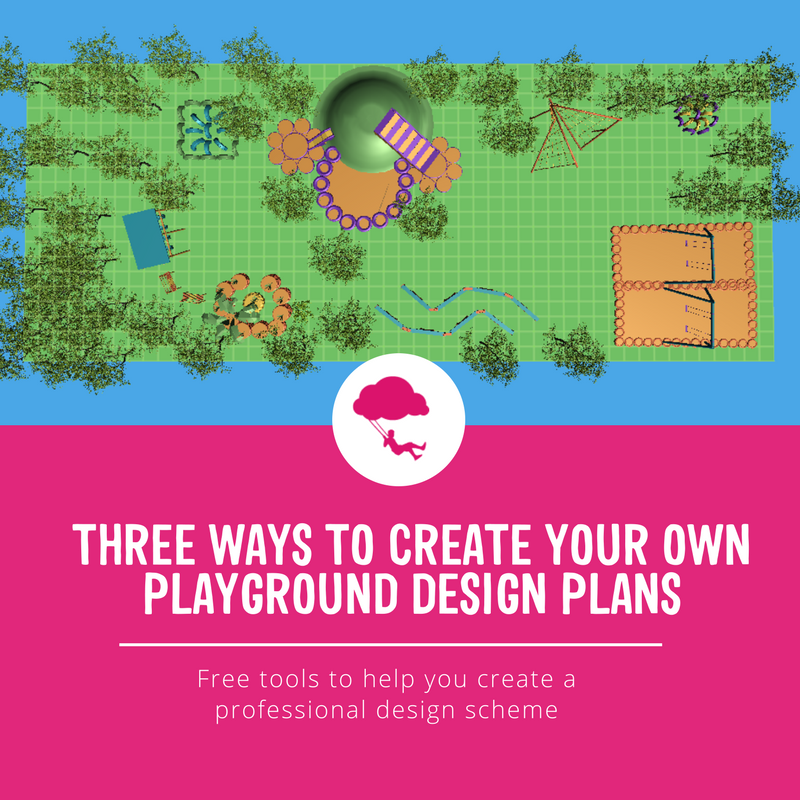 Our online Drag & Drop Designer tool allows user to create a full 3D professional looking playground design plans. You can add any of our 150 playground element designs as well as school buildings, trees and other features to match your space, and upload images of your own design sketches and background photos to truly customise your design. Once you're finished, save, print, share to friends on Facebook, and add your design to your playground project page. Create a free Playground Ideas account to access the Drag & Drop Designer from your user dashboard.
If you're looking for a lower-tech way to design your playground, we've got you covered too! Download our Cut & Paste manual and you'll find all our playground elements scaled to size. With paper, scissors and glue, you can map out your site, cut out the playground elements you want, and start designing! Create a free Playground Ideas account to download the Cut & Paste manual from your user dashboard.
If you want to get more technical, try using SketchUp, a free 3D modeling software created by Google. If you have never used 3D modeling software before, it will take some time to learn, but Sketchup offers free video tutorials to get you started. You can also search "Playground Ideas" in Sketchup's 3D Warehouse to download many of Playground Ideas' design elements. With a little practice, you can create highly detailed, beautiful playground design plans that will impress your potential donors.
What method will you use to create your playground design plan?